Steps to Dating Russian Girls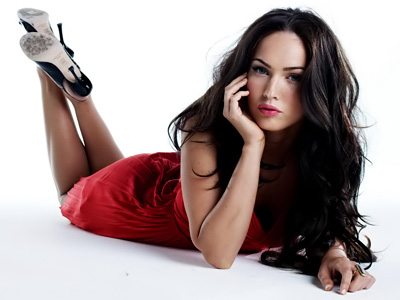 Dating on the internet takes a different approach than meeting someone in person. The differences become even greater when dating Russian girls who are from a different culture, mentality and style of life. You must approach dating Russian girls with a degree of flexibility and, most importantly, patience. If you take the process slowly, you will understand the women better and have more success with finding a Russian bride.
First of all, you need to do some research about Russia before you even start contacting Russian girls. You will find that you've got a lot of stereotypes which may not be true. Don't forget to look at Russia from a cultural aspect, not just historically. Films are a good way to get an insight into the Russian mentality and sense of humor/drama/etc. Look through the profiles of Russian girls and see what traits the women share and where they come across as individuals. Of course, it is hard to judge someone just by their profile (which is why we should all work extra hard to make great profiles!).
Also, try not to get too caught up in a girl's beauty. You will find that most Russian women are very attractive but that trait should be after the personality characteristics which would make them compatible with you and your lifestyle. When you make first contact, it is important to be formal at first. Americans in particular tend to be overly friendly to people we don't know. This is considered rude in Russia. Always address a Russian girl by her full name and mind your manners-even in a letter! After you've made initial contact, you will find it easy to keep a relationship developing through the dating agency. If you don't feel a spark right away, politely tell the girl and move on. If a woman really catches your interest, show it by sending her presents. This is common courting practice in Russia.
For each person, the point where an in-person meeting is necessary varies. You should plan a long trip to Russia to visit several bride candidates. It helps if you focus on girls who all live in the same region (Russia is really big!). Make sure that you bring presents for each Russian girl. Don't make the mistake of buying something cheap, especially since Russia has the same general things available as in the west. For extra points, you can bring a small present for her family members too. It is important that you don't get overwhelmed by your trip. You might feel rushed to pick a wife and take her home with you. What you should be doing is focusing on enjoying your time with the Russian girls you met through the dating agency and getting to know them better. Seeing how they live will give you a better understanding of who they are and what they want/expect from life. Hopefully, after your trip, you will have picked the right Russian girl to be your bride.
---
34 y/o female from Frankfurt am Main, Germany

I'm an Ukrainian girl, I study foreign languages: English and German. I love swimming, ice skating, reading classic literature. I'm a romantic person... I am sincere and smart. I c... more about Elina from Frankfurt am Main
28 y/o female from Lvov, Ukraine

I am easy-going and friendly person. I always treat another people like I want them to treat me. I believe that if you do something good to people, it certainly comes back to you. ... more about Irina from Lvov
28 y/o female from Kiev, Ukraine

UNIQUE lady...with a FIRE in her EYES. It's me...that woman who CAN'T LIVE without her partner! I'm like an AMUR TIGER...who is looking for her MALE TIGER!! SO, be careful I... more about Polina from Kiev
38 y/o female from Sumy, Ukraine

Right now i feel like i am writing an advertisement of me)) and my life depends on that words. I am feminine and caring, at the same time passionate) I would like to spend more ro... more about Oksana from Sumy
37 y/o female from Sevastopol, Russia

I am open, serious, active, hard working woman. I am in my search and want to find a man with whom will build a loving relationship for long term. I like to sew, I am a designer, l... more about Anastasia from Sevastopol