Helping single men find sexy beautiful Ukrainian women and Russian girls since 1997.
Tips for Dating Russian Women Online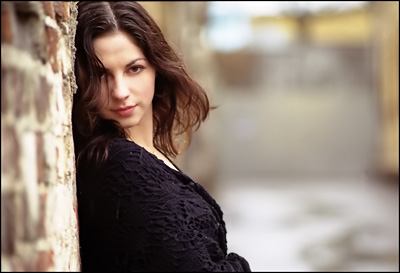 When you start dating Russian women through an agency, it can be hard to figure out which girl is right for you. Not only do you need to read between the lines of a profile, you also need to know about cultural norms. It really helps if you contact women who speak at least a little bit of English. Using translators is not only expensive, but you lose that feeling of intimacy or spark when going through a translator. You will also want to search for potential Russian brides who are within 10 years of your age. Russian women generally prefer older men but having someone in the same age group is important for maturity. When first contacting a woman, make sure that you are being polite and use her full name, not any nicknames. Dating Russian women is a much more formal process than the open and friendly process in the west. After making contact, you can become much more formal and start to ask important questions about future goals and desires. There are so many candidates in Russian dating that it helps to get these questions out right away and to see if you are compatible before wasting any time.
---
32 y/o female from Sevastopol, Russia

I am open, serious, active, hard working woman. I am in my search and want to find a man with whom will build a loving relationship for long term. I like to sew, I am a designer, l... more about Anastasia from Sevastopol
32 y/o female from Odessa, Ukraine

I believe that love is the best thing that can happen between two people and I am here because I want to find my true love I am feminine and very, very caring lady. I am ... more about Tatiana from Odessa
41 y/o female from Moscow, Russia

My name is Olga. I live in Moscow where I have my own business. I am a well-educated, well-traveled, well-mannered and well-balanced lady )) And here I hope to find my man to sta... more about Olga from Moscow
41 y/o female from Kiev, Ukraine

I am kind and truly sincere person. Sometimes I even pity about it But despite of it – I will always try to help and will always listen to a person, if he needs my help. I have... more about Victoria from Kiev
28 y/o female from Vinnitsa, Ukraine

I am kind, sweet and different all the time. I am funny, and I am always the shoulder to cry on. I listen to peoples problems and give them as much feedback as possible without mak... more about Julia from Vinnitsa